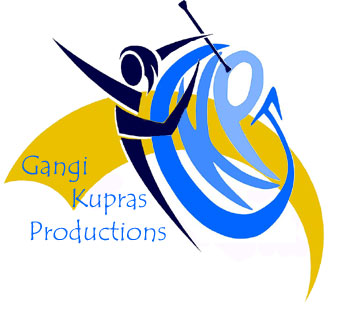 NINETEENTH ANNUAL
open event
COACH OF THE YEAR OPEN N.B.T.A. CONTEST
Sanction #
SATURDAY!!, February 8, 2017
deadline:
Belchertown H.S., Belchertown, MA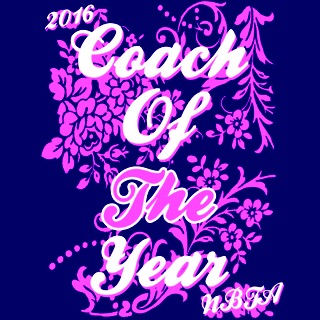 What's in store for 2017?
~ Top Judges ~
~ Well Organized ~
~ Affordable Events ~
~ Plenty of Warm-up Space ~
~ Awards You Love to Show Off ~
~ Attention to Detail in Scheduling ~
LINEUP & RESULTS
Click here for morning schedule/lineup and click here for individual events.

Click here to see 2017 results!
SPECIAL
Special invitation to all COACHES -- fun things planned in recognition of your dedication to twirling. Please contact Elaine Kane or call if you do not received your invitation by U.S. Mail.

Special invitation to all ATHLETES -- share with all the special qualities of your coach. Twirlers compliments about their coaches -- post all the great things about your coach on the Gangi Kupras Productions FaceBook Page's Event Page at www.facebook.com/GangiKupras. Be sure to include the hashtags #GangiKupras #CoachOfTheYear #CoachIsAlwaysWatching. We also have a Valentine to My Coach station this year!

Selfie Station -- look for our Selfie Station at the contest and be sure to include the hashtags #GangiKupras #CoachOfTheYear.

New this year -- Parent March! (basic or military) Strut your stuff and donations to a good cause...the American Heart Association. Style Counts!! In 2017 we raised $120 -- way to go parents!

New this year -- Coach Demo. Some of our amazing coaches shared their favorite trick.
UNIQUE AWARD
We were the first in the region to provide this unique award and it is still a hit!! All individual competitors in open events will receive a single Commemorative Plaque. Plates will be awarded for 1st - 3rd place AND for participation in each event entered! Participants in "Baby" events will not receive plaques/plates -- medals will be awarded for these events.

The plaques will be PERSONALIZED with the athlete's name!! Twirlers love it!

i.e. Win first place in Intermediate Solo, second place in Beginner X-Strut, and no placement in Beginner Basic March - receive 3 plates - "Intermediate Solo-1st Place", "Beginner X-Strut-2nd Place", "Basic March-Participant" - and display them all on your Commemorative Plaque.
GYM/STUDIO HIGH POINT
FOR LOVE OF THE SPORT!

FOR TEAM PRIDE!

FOR B R A G G I N G RIGHTS!!!!

Coach of the Year High Point

Who will be this year's COACH OF THE YEAR and take home the gorgeous 5' tall traveling trophy ? ? Will you be the athletes who will add your coach's name to this list?
2017 -- Kristi Ochs
2016 -- Allison Stuart
2015 -- Allison Stuart
2014 -- Allison Stuart
2013 -- Allison Stuart
2012 -- Allison Stuart
2011 -- Tracey Johnson
2010 -- Tracey Johnson
2009 -- Tracey Johnson
2008 -- Kristi Ochs
2007 -- Kristi Ochs
2006 -- Kristi Kupras
2005 -- Kristi Kupras
2004 -- Kristi Kupras
2003 -- Tina Holmes
OPEN NBTA BATON CONTEST FEATURING:
Commemorative Plaque for Individual events. Trophies for Group events.

Coach of the Year High Point & Top Twirler Individual High Point.

All Individual events offered, including Show Twirl, Rhythmic Twirl, 3-Baton and College Halftime Solo (performed to band's music/fight song).

** new this year ** Boys Interview!

** If you haven't been in the last couple of years... **

Xtreme Twirler, 3-part event -- solo, x-strut, model/interview in costume (basic march instead of x-strut for Novice, Miss Majorette Style Solo for College) -- SPECIAL LIGHT UP TROPHIES FOR THIS EVENT ONLY!

Novice Best Appearing, along with Beginner and Advanced

Novice and Intermediate 2-Baton, plus, Visitor & Instate solos (in addition to the Open)

Baby events also offered for Basic March, Solo and Best Appearing. Medal to each participant (no Commemorative Plaque) .

Food concession available with healthy alternatives to keep the athletes going!

Souvenir t-shirt -- short-sleeve shirt...see graphic above.
BROCHURE & REGISTRATION
Click here for contest brochure and open using Adobe Acrobat Reader. This will have all the general information that you require such as directions, schedule and more.

Online registration is now closed.

All group entries processed through the U.S. mail, find the roster/entry here:

Forms for: Individual/Duet/Trio Coach of the Year Highpoint, and, Team Coach of the Year Highpoint. Print one and fill in events entered to make things easier at the contest. Example

Hotel Info: There is a Holiday Inn Express, Ludlow (just off the Mass Pike exit on our brochure directions--used to be Comfort Inn). Call 413.589.9300.

We will again be asking Coaches to upload your team music to a Dropbox folder which will be set up for your team alone. Our goal is to provide a more enjoyable experience for coaches and fewer technical difficulties.

Please notify us via email, FB msg or other and we'll set up the folder.

Please include in the file name the team event/division/age and song title, and

Please indicate on the entry form/roster the song title.

Acceptable file formats: wav, mp3, m4a, wma. There may be others....we'll have to test it if you cannot convert your file to one of these.

Music files need to be uploaded by Saturday, 1/23.

Coaches will also be required to bring a CD or mp3 player with their own music as backup.
WHERE DO I GET ADOBE ACROBAT READER?
Keep checking back for more information.